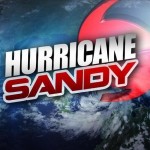 Weather forecasters are predicting Hurricane Sandy to hit the East Coast between October 28 & October 31, 2012.  Are you prepared if it hits your neighborhood?  Take precautions in advance and be prepared.  Clean your gutters, Fill your gas cans and your car with fuel, Have an emergency kit on hand, have spare batteries for a radio or flashlight, be prepared in case you are with out electricity for and extended period of time, monitor the news and weather outlets for updates and changes in the storm.  Pennsylvania Emergency Management Agency recommends having enough supplies on hand for up to 72 hours with out power. 
Red Cross has opened the following emergency shelters:  Still open as of Nov 1
Pallisades HS – 35 Church Hill Rd, Nockamixon Twp (Pet Friendly)
Bristol Senior Center – 2501 Bath Rd, Bristol Twp. 
Here are some links to popular weather and river websites:
National Weather Service – Mt Holly – http://www.erh.noaa.gov/phi/index.php
NWS AHPS – River Levels – http://water.weather.gov/ahps2/forecasts.php?wfo=phi
National Hurricane Center – http://www.nhc.noaa.gov/
FEMA – Ready.gov – http://www.ready.gov/
NEXRAD – Local Radar – http://www.wunderground.com/radar/radblast.asp?
ReadyNotifyPa – Local Emergency Alerts – https://bucks.alertpa.org/index.php?CCheck=1
Upper Makefield Township – http://www.uppermakefield.org/