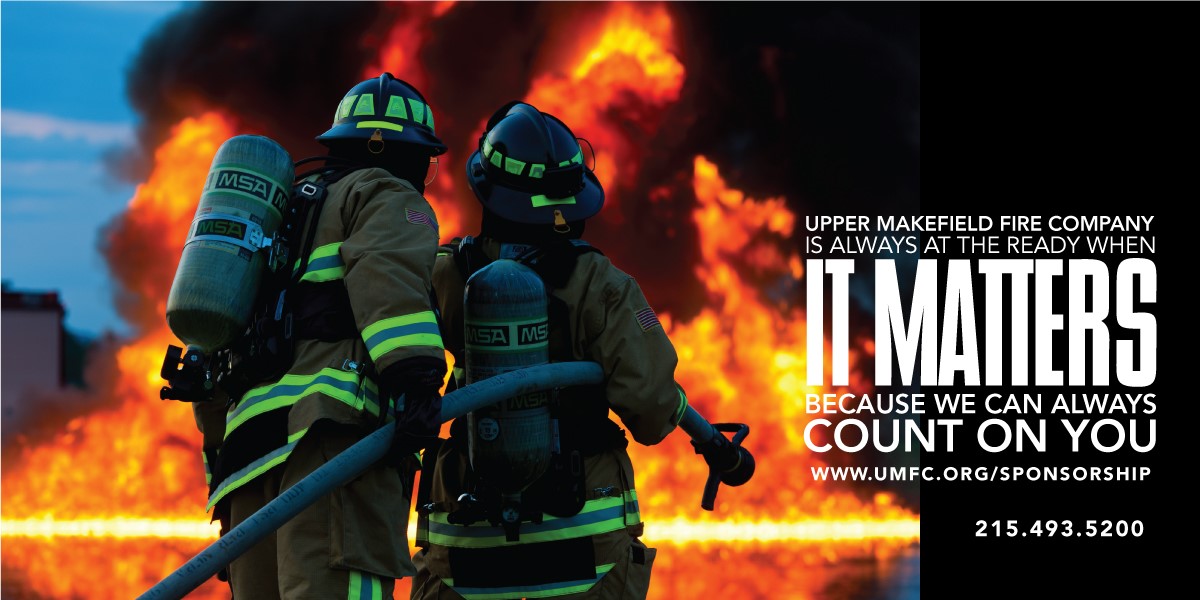 Being at the ready 24/7 to provide fire and rescue services to our community requires a dedicated and committed group of volunteers. Your financial support of the Upper Makefield Fire Company's 2022 Fund Drive helps ensure we have sufficient funds to train and equip our members and protect the community. This support is especially critical because the COVID pandemic forced us to cancel 4 fundraisers in 2020 and 2021.
In 2021, we answered nearly 250 calls, and were extremely busy dealing with the aftermath of Hurricane Ida. During that flash flood event, our volunteers made 5 water rescues of 22 individuals, and responded to 8 other calls for electrical, carbon monoxide, gas leaks and fire alarms.
Upper Makefield Township residents and our business community have always been very generous with their donations to the UMFC Annual Fund Drive….YOUR SUPPORT OF OUR FUND DRIVE IS NOW MORE CRITICAL THAN EVER!   
The Upper Makefield Fire Company is a 501 (C) (3) organization and eligible for employer matching funds programs. 
Another way to support your fire company and the community is by becoming a volunteer.  We have membership options for Active firefighters (over 18 years of age), Junior firefighters (15-17), Associates and Professional/Contributing.  To enquire about volunteer opportunities, please visit our membership page and contact us by email at volunteer@umfc.org

Our members are incredibly proud of the services they perform for the community and hope that your appreciation will be reflected in your donation to the 2022 Fund Drive. For more information on making  your tax-deductible donation, click on the link below.