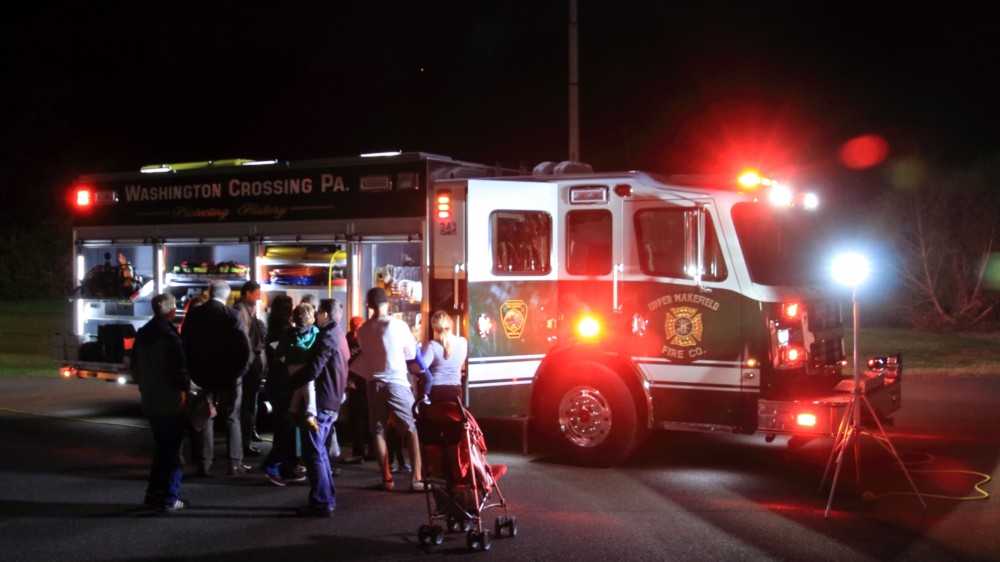 2017 Fire Prevention Open House
In a fire, seconds count. Seconds can mean the difference between residents of our community escaping safely from a fire or having their lives end in tragedy.
That's why this year's Fire Prevention Week theme: "Every Second Counts: Plan 2 Ways Out!" is so important. It reinforces why everyone needs to have an escape plan. Here's this year's key campaign messages:
Draw a map of your home by using our grid in English (PDF) or Spanish (PDF) with all members of your household, marking two exits from each room and a path to the outside from each exit.  FPW17EscapePlanGrid

Practice your home fire drill twice a year. Conduct one at night and one during the day with everyone in your home, and practice using different ways out.

Teach children how to escape on their own in case you can't help them.

Make sure the number of your home is clearly marked and easy for the fire department to find.

Close doors behind you as you leave – this may slow the spread of smoke, heat, and fire.

Once you get outside, stay outside. Never go back inside a burning building.
As part of Fire Prevention Week, The Upper Makefield Fire Company will hold their annual Fire Prevention Open House on Friday October 13, 2017 from 6:30pm to 9pm at the Main Firehouse located at 1221 Taylorsville Road in Washington Crossing.  There will be a scavenger hunt and games for the children with winners getting prizes.  Meet your Volunteer Firefighters and talk to them about what it takes to be a Volunteer and how the Fire Company works.  Also, see what you can do to help out and make your community better.  Take a tour of the Firehouse and pick up information on Fire Prevention and other safety tips.  There will be displays of all Upper Makefield Fire Apparatus along with an Upper Makefield Police Car, The St. Mary Ambulance and a 9-1-1 Call Simulator.  Any questions either email info@umfc.org or call the firehouse at 215-493-5200.
SCAVENGER HUNT WINNERS
$100 Gift Card – Christopher Zervas
$75 Gift Card – Allessia Bonfrisco
$50 Gift Card – Nathan Speert