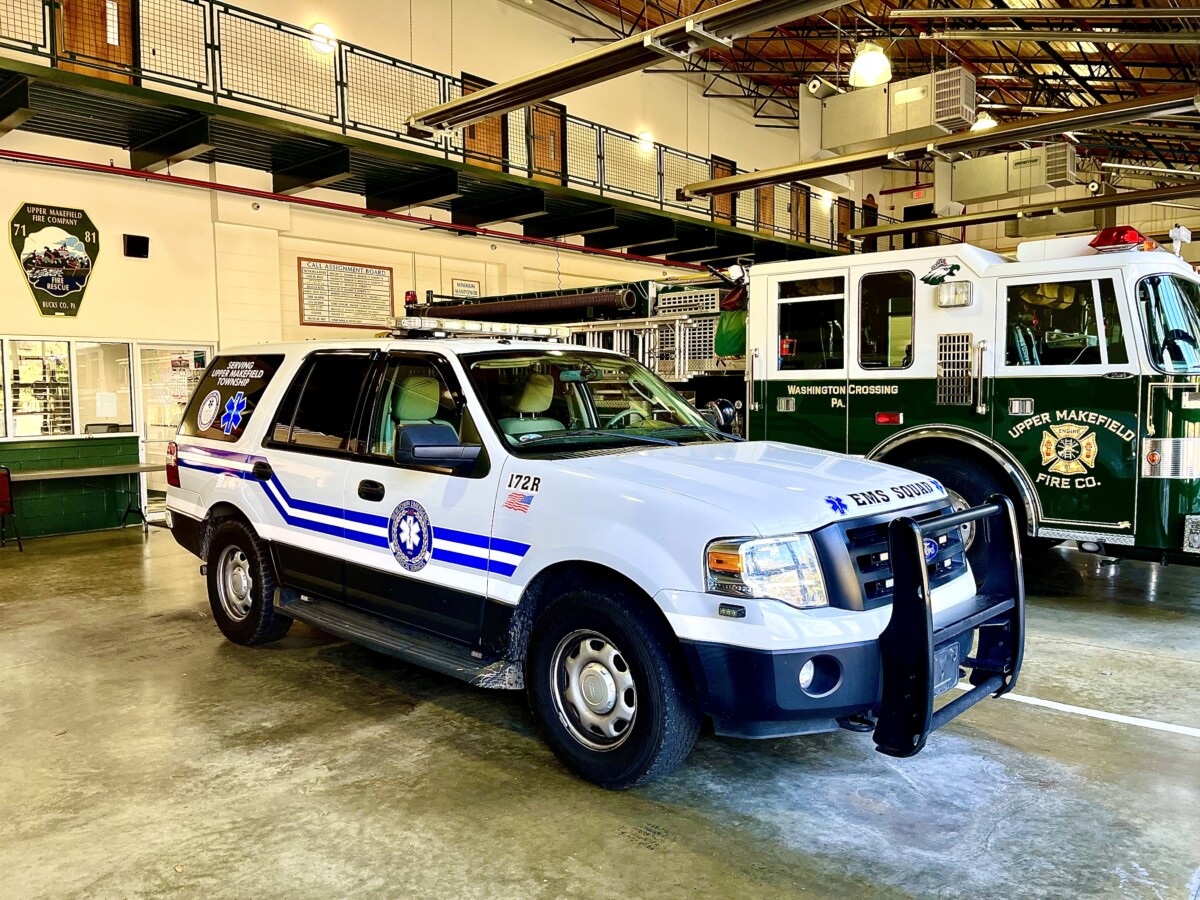 As of 6:00pm on Friday March 10th, Newtown EMS began their coverage of Upper Makefield Township formerly covered by Saint Mary EMS.    
Newtown EMS emergency responders will operate out of the Upper Makefield Fire Company's (UMFC's) main station at 1221 Taylorsville Rd.  While UMFC and Newtown EMS are separate entities, they will work with each other, along with the Upper Makefield Township Police, in support of EMS calls in Upper Makefield.  
Newtown will be providing 24/7/365 EMS services in Upper Makefield – which can either be a 2-person transporting ambulance or a 1-person responder unit.  The vast majority of EMS coverage will include advanced life support (paramedic) personnel, depending on available staffing.  Should the responder unit be dispatched, a transporting ambulance will simultaneously be dispatched from Newtown's main station on Eagle Road, Newtown or from the nearest available transporting ambulance unit.  
We welcome the members of Newtown EMS into our community and look forward to the continuation of outstanding Emergency Medical services.     
Resident questions about EMS services can be directed to:  
Evan N. Resnikoff, M.S. NRP  
Chief Of Operations, Newtown Ambulance  
215-968-3500 x114  
Or  
Upper Makefield Township   
David R. Nyman, Township Manager 
215-968-3340